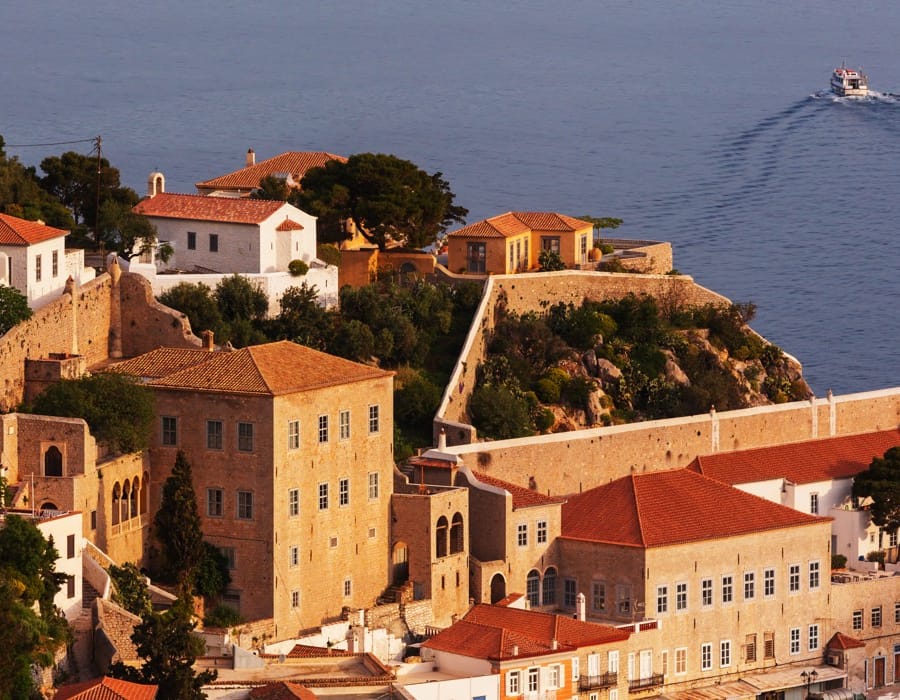 A Guide to Art & Culture
Hydra's Most Renowned Cultural Venue
The Historical Archive Museum is the ultimate art and culture destination on the island of Hydra hosting the most incredible exhibitions, concerts, classical music ensembles, plays, lectures, book presentations, conferences, seminars and workshops throughout the year in view of the picturesque harbor of Hydra.

This Summer's Agenda
June:
From the end of June and up to the 11th of Au­gust in cooperation with Didier Guillon from VALM0N Group and the Artigas Institute of Catalonia, the museum presents the exhi­bition "Plats d'Artistes"(Artists' Dishes) based on ce­ramic plates painted by famous European painters.
20 May-23 June. An exhibition of art photography named "Hydra of colors and stone" will take place with the support of the local newspaper "Foni tis Ydras". Following the newspaper team's (FTY) noble decision revenues from sales will be donated towards the Historical Archive-Museum of Hydra.
July:
Lecture: "Journey to Agio Oros" by Dr Far- makis, in cooperation with the Cultural Association of Hydra.
July 20. Piano recital by internationally renowned pianist Alain Lefevre in cooperation with the Canadian Embassy and the Cultural Association of Hydra.
August:
From mid-August to late September an amazing painting exhibition featuring works by the re­nowned Greek painter John Kotti who lives and works in Paris will be held.
From late-August to late September another ma­jor display of stamps will take place, entitled "Lighthouses of the World", run in association with the Maritime Muse­um of Crete, Post Office and Lighthouse Department of the Navy.
Music concert by Eleni Vitali.
September:
Documentary presentation re­garding Hydra's past history. This German production is translated into Greek by Professor N. Pantelides and will be followed by a speech from Constantinople and Asia Minor researcher Mr. Theodore Kontaras.