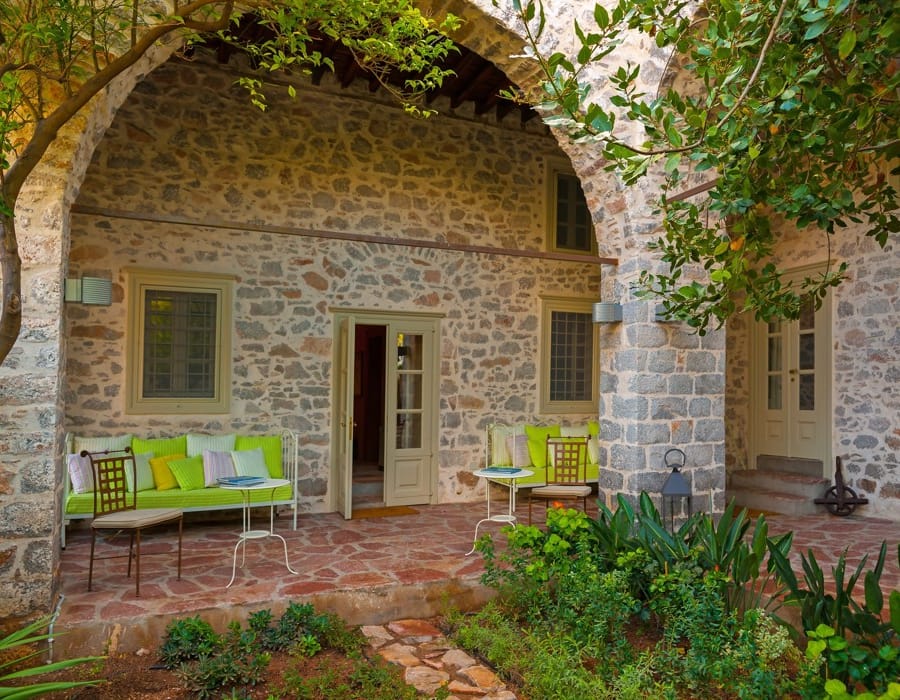 An Utterly Romantic Retreat
A Historical Mansion by the port of Hydra
The Cotommatae 1810 is a historical Hydrian Mansion situated only 200 meters from the port that was lovingly restored by its descendants to retain its unique history and character.
Idyllically situated in a quiet and privileged location, the Mansion enjoys a sense of privacy and seclusion within its lofty stone walls. Opening out to cozy courtyards, a garden and an enchanting veranda, the Mansion enjoys magical vistas to its placid surroundings.
We invite you to experience a romantic escape in Hydra in a home attesting to the glories of the past.