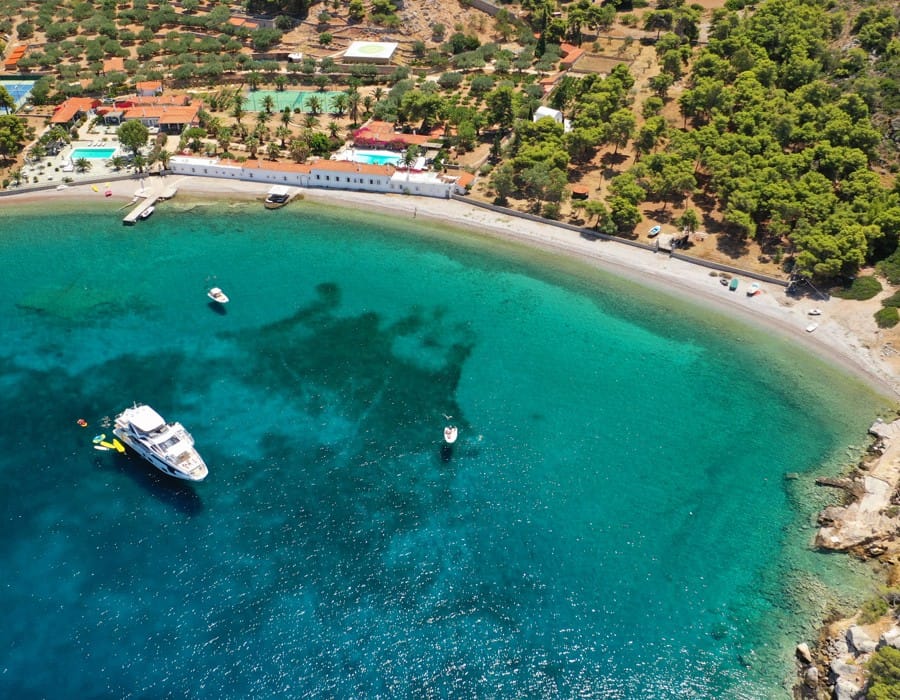 Summer Getaways in Hydra
Private Boat Excursions
The island of Hydra is the perfect choice for short or long summer getaways as it features all that a traveler may desire for his holidays, secluded beaches, scenic landscapes, picturesque hiking paths, historic buildings, fun activities and cultural events as well as an exciting night life for all tastes and preferences. Cottommatae 1810 historic boutique hotel welcomes guests to enjoy the ultimate island experience in elegantly appointed rooms and suites with atmospheric music in the lounge, the garden or the jacuzzi.
To further enhance the overall experience of its guests' stay, Cottommatae 1810 offers exciting packages that combine accommodation with private boat tours allowing guests to explore the island and swim in secluded coves with crystal clear waters.
Organize your excursions with private boat - type catamaran length of 10,50 m which is docked at Poros and is available for day cruises in July, August and September.